LAMINATION
LAMINATION began as A SYSTEM OF PHOTOGRAPHING an object, making several copies of this image, laminating the image and then connecting these lamnated images together to form brilliantly colored "Techno Quilts."
CLICK HERE FOR LAMINATION
#MARELOVESU
Whether it's flying from Los Angeles to Detroit or New York, waiting between takes or simply being inspired by the many faces during her travels #marelovesu is always feeling something.
CLICK HERE FOR #MARELOVESU
Great Spirit
"Great Spirit" is a tribute to this and a celebration of the lilac flower grown in abundance on the island, along with, the butterfly who visits. I've begun to create several versions of the original."
CLICK HERE FOR GREAT SPIRIT
SCULPTURE
Metal and wood works created in and inspired by the great city of Detroit, Michigan. Minimal design which cuts to the heart simply yet powerfully.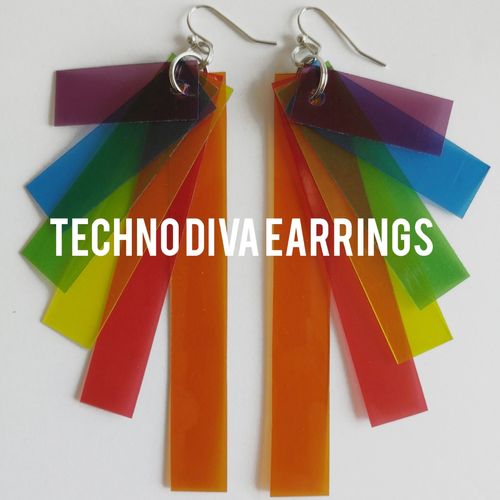 Techno diva earrings
Wear wonderful creations that have such historical significance in the Artworld and Electronic Music scene while helping keep our planet green!
CLICK HERE FOR TECHNO EARRINGS